In Home Music Lessons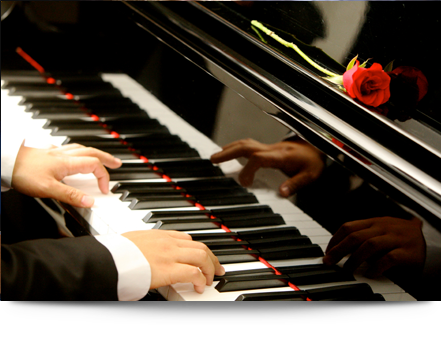 Convenience
We offer in-home music lessons to students in WA and OR states for guitar, piano, voice, and violin. Music is the universal language of the world. Would you like to feel the power of music by learning it from those how have spent years mastering the art? Let the musicians at I Love Music Lessons teach you how to strum the right chord or find the perfect sound on those ivories.
Expert Instructors
All of our instructors have a minimum of 5 years professional training on their instruments and have a background teaching as well as working with children. Their technical mastery on their instruments is coupled with the highest level of professionalism to ensure that you are receiving quality instruction from quality instructors.
Safety
Your safety and the safety of your family is one of our biggest priorities. All of our instructors have been background checked and have gone through a detailed, multiple step process to ensure that you can feel comfortable with our instructors in your home.
Flexible
We understand that you have a busy life and that things sometimes come up that make it difficult to make your lessons. That is why our policy allows you to take 12 sessions off each year, with 24 hours notice without having to pay for the sessions. Experience the utmost in flexibility.
Fun
We believe that learning music is an enriching experience. Our focus is on making instructions easy to follow so that students can enjoy the process of learning. We offer fun activities, games, laughter, competitions, pizza parties, recitals, recitals, field trips and summer music day camp. Learn musical theory, technique, and rhythm in 30 minute or 60 minute sessions. Choose to learn many different styles of music such as classical, jazz, rock and way beyond.
Getting Started is Easy
The first step: Schedule a FREE session with the instructor in your area. Try it out and see what you think! No obligation to continue!
The second step: If you decide to start, registration is easy with our online registration form.
Schedule your free session now
or
go directly to our online Registration Form and Policy Agreement
Locations we travel to:
Washington State Locations
Auburn, Bonney Lake, Buckley, Camas, Carbonado, Edgewood, Enumclaw, Fife, Frederickson, Graham, Kent, Lake Tapps, Lakewood, Maple Valley, Milton, Orting, Puyallup, Renton, South Hill, South Prairie, Spanaway, Sumner, Tacoma, Vancouver, Washougal, Wilkeson

Oregon State Locations
Clackamas, Damascus, Fairview, Gladstone, Gresham, Happy Valley, Johnson City, Lake Oswego, Milwaukie, Oatfield, Oregon City, Portland, West Linn